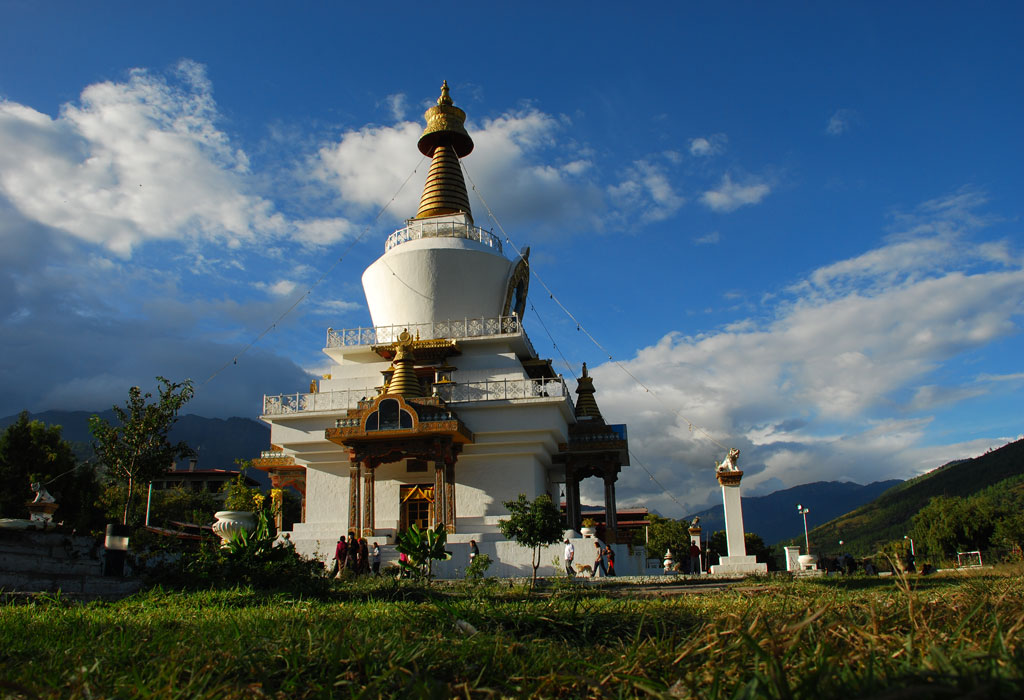 Bhutan's mountainous landscapes, river-valleys, efflorescent summer slopes and the charming traditional architecture come together to provide a photography opportunities like nowhere else. The slow pace of life in Bhutan will charm you as much as photography. With a week in Bhutan on a mentored photography tour, you will possibly come back as a happier and fulfilled person! And then, the beautiful images you make during this tour will keep you excited for a long time to come!
See and photograph the captivating landscapes and culture of Bhutan. Learn from your photography mentor on making great photos of the country's landscapes and culture.
Aerial Photography in Bhutan
Take an Aerial Photography Tour on a helicopter and get a bird's eye view of Bhutan and click it high! Exciting to view and even more fun to photograph, it's the heart of the Himalayas. Take your photography talents to new heights with an uplifting experience, enjoying an aerial tour that is a photographer's delight. Take your best shot with an exciting guided photography tour that allows you to point your lens and capture the beauty of the Himalayan peaks, rivers, valleys, and farm land, as well as forest, landmarks, passes, and winding roads, as you soar wing-to-wing with the birds. Your guide will lead you to the best spots and provide special access to ensure you every opportunity for obtaining memorable photographs.
Art Photography in Bhutan
Customize your Bhutan Photography Tour and fulfill your creative vision. If you love taking Blurry Photography as well as Scenic, Landscape, and Wildlife Photography, then Bhutan is your ultimate place. Photograph subjects of your interest to express your perceptions and emotions to share them with others, your personal impression of Bhutan. If you are into creating and distributing photographs, you will have unlimited subjects to photograph and stock-up images of Bhutan. Display your aesthetic approaches in your photography with majestic mountains, valleys, people and other unique subjects from Bhutan that catches your eyes.
Advertising Photography in Bhutan
Design an advertising photography project and make it happen in Bhutan. Integrate what Bhutan has to offer in your Advertising Photography and Commercial Photography to communicate your message. Let us know the exact requirements of your project and we will work closely with your Art Director to understand the creative needs of the project. We will assist with location scouting and location management.
Photo Journalism in Bhutan
Plan a unique tour to Bhutan and collect news material photographs for publication or broadcast and tell a news story. Photograph Timeliness images for a recently published record of events in Bhutan. Portray objectivity with your images in a fair and accurate representation of the events and depict with both content and tone. Compile narrative images of Bhutan and combine with other news elements to make facts relatable to the viewer or reader on a cultural level. Document Bhutan while on your photography tour, taking truthful, objective and candid photography of your interest. Publish and illustrate your perspective in exhibition with images that have not made it beyond the mountains of the hidden Kingdom.
Macro Photography in Bhutan
There is a plethora of subjects in Bhutan for macro photography. Take a tour to Bhutan and you can exercise your art of macro photography using subjects in nature and wildlife. Illustrate amazing details of exotic birds, flowers, plants and animals while you meditate in your art surrounded my majestic mountains and prayer flags.
Outdoor Photography in Bhutan
Take a guided photography tour in Bhutan. Determine your own group size and enjoy more time and attention and return with collection of amazing pictures. You will be placed in enriching photographic location, at the right time and light for highest quality photographs of the world's best landscapes, natural history subjects, and accessible wildlife. Along the way you can enjoy cultural experiences, discover subjects and experiment with rarely used techniques.
People Photography in Bhutan
Snap images of different tribes of Bhutan with elements of your composition and the technique. Get closer and go to the people in their homes, fields, and their natural environment. Photograph lives of local people at work, their house, the village path they walk, and the place in which they seek relaxation. Learn a few simple phrases in the local language to engage and interact with local people before taking pictures. Freeze the essence or spirit of a person or place while respecting people's feelings and beliefs. Document portraits and convey an idea about a Bhutanese person by combining portraiture with a sense of place.
Bhutanese Sports Photography
Archery is the national sport of Bhutan. Each village has its own archery range, which you can visit. Photograph images of traditional, hand-carved bamboo bows and arrows. Your unique sports photo shoots could include village teams competing against each other in elaborate, multi-day tournaments, that are as much about spectacle as they are about hitting a target. Tailor your tour to witness and photograph all the actions in the traditional sports of Bhutan. In addition to archery, other traditional sports include: digor- a kind of shot-put, and Khuru – A Khuru is a dart that is made out of wood and a nail. Make your trip even more exciting photographing traditional wrestling, where two men wrestle grabbing onto each other's belt. Intermingle with the locals and learn about their sports, while you photograph actions of their games. Encounter irresistible moment of photography, while you witness players cheering and dancing, which is a colorful sports celebration like no other.